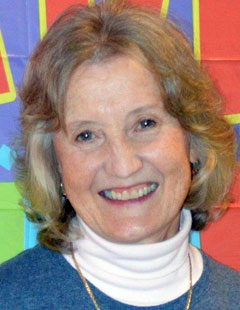 As a girl growing up on a farm in rural Menominee County in Michigan's Upper Peninsula, each time I set foot in our little county library I was mesmerized by the sight of books and made it my goal to one day have a book I had written, take its place on those very shelves. That goal has been achieved in a variety of ways – as the author of my own work, ghost writer for others, and editor for still more; as columnist, speechwriter, and reporter. It has always been a guiding value, that whatever I wrote, would serve to make a positive difference.
Today, my energies are focused on "all things barn"—a feature for Michigan Farmer and American Agriculturist called "Barn Spotlight" and occasional features for select publications. Fellow barn lovers and I devote considerable time and attention to the Barn Believers Community Project Fund which helps nonprofit organizations carry out projects to save valuable traditional timber-frame barns and their history.
There comes a time when you look back at the "stuff" you have accumulated over a lifetime and get in touch with its significance – the awards, the letters, the photos, the miscellaneous odds and ends that are reminders of how you have spent – or invested – your life. I am mindful of these words.
"Be the change you want to see in the world."
Mahatma Ghandi
In the quiet hours when we are alone and there is nobody to tell us what fine fellows we are, we come sometimes upon a moment in which we wonder, not how much money we are earning, nor how famous we have become, but what good we are doing.
A.A. Milne
Free gift-wrapping. (If books are to be signed, send requested inscription.)